IPA raised $18,159 for Kosair Charities at their 2018 event!
Thanks for Your Support!
Thanks to the generosity of our corporate donors, local merchants, IPA families and friends, our 2018 Reach for Kids campaign was a success! We raised $18,159 for Kosair Charities, which supports over 200 pediatric agencies with funding for research, clinical services, healthcare and education.
Preparations are already underway for our 2019 RFK campaign which includes our continued sponsorship of the Bowman Field 4-Mile Run/Walk on Oct. 5 during the Aviation & Military Heritage Festival. Proceeds from our corporate sponsorships, online auction, raffle, direct donations and Bowman 4-Miler will benefit Kosair Charities and Home of the Innocents.
For additional information about RFK 2019 or to donate an auction/raffle item, please contact Shelley Catharine Johnson at scjohnson@ipapilot.org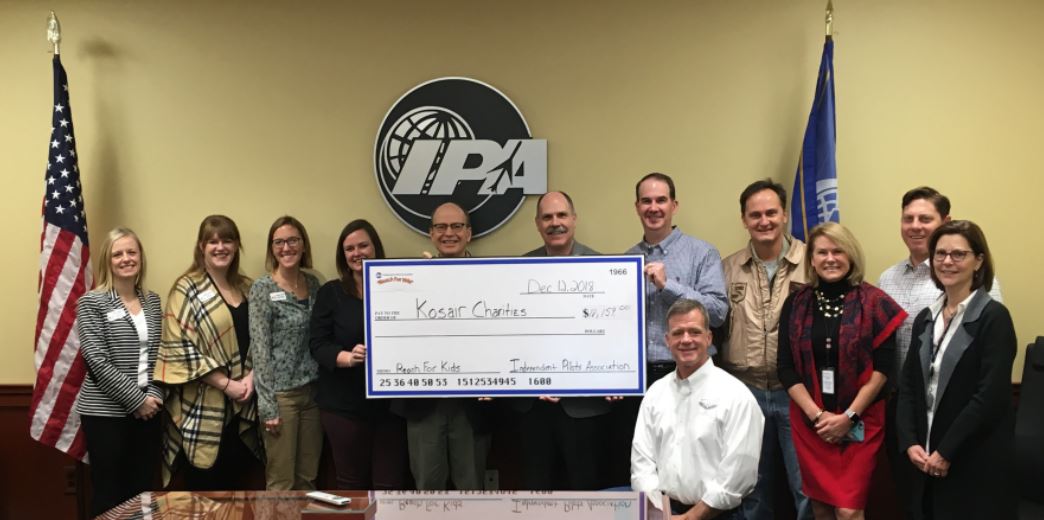 Please stay tuned for much more information about RFK 2019!