RFK 2022 to Benefit Kosair Charities Pediatric NeuroRecovery Fund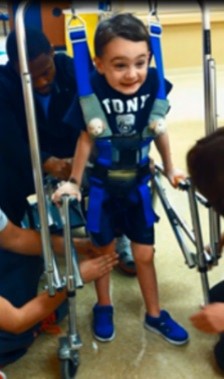 IPA's 2022 Reach for Kids Campaign will once again benefit Kosair Charities Pediatric NeuroRecovery Fund. Through donations from our corporate partners, IPA pilots and staff, the IPA Foundation and an online auction, RFK helped create the fund in 2019 with a $30,000 donation. To date, Reach for Kids has donated more than $62,000 to help fill the gap in insurance coverage for children with spinal cord trauma.
Since it's inception, RFK has donated nearly $750,000 to local children's charities.
Bowmanfest is Back!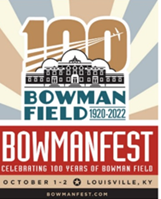 After a 2-year hiatus due to COVID-19, Bowmanfest is back Oct. 1 & 2 at historic Bowman Field! IPA RFK is once again sponsoring Bowmanfest's annual 5K on the Runway. Five dollars from each paid registration benefits RFK's charity of choice. A T-shirt and entry into Bowmanfest are included with your race registration.
The IPA 5K on the Runway (Sat. Oct. 1) is truly a unique run/walk as much of the course will be ON THE RUNWAY with static displays of aircraft linging the first mile of the race. For more details on the race or to register, visit https://ipapilot.link/cm7
Make sure to stop by RFK's booth at bowmanfest Sat. or Sun and take your chance on winning one of nearly a dozen raffle baskets on display.
RFK Online Auction Coming Soon!
You can also bid on some fantastic items in our RFK Online Auction including vacation properties, unique experiences, UPS model airplanes, art work and many other items. The auction goes live at 11 a.m. EDT on Sept. 28 and ends at 11 a.m. EDT on Oct. 7. Auction Preview coming soon!